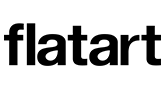 SEO Specialist
Flatart Agency
Aranan Özellikler
We are looking for an "SEO Specialist" who will be responsible for implementing white hat SEO strategies that will claim higher search ranking positions for brands' websites that Flatart serves.
If you are experienced in this area and able to demonstrate your expertise in SEO practices, keyword strategy, link building&content outreach, and knowledge about SEO-related tools such as Google Analytics, Ahrefs, Google Search Console, etc., then we are waiting for your application!
We are looking for a team member who has advanced knowledge of English and this is a full-time position which also accepted for remote workers
Responsibilities:
• Execute tests, collect and analyze data and results, identify trends and insights in order to achieve maximum ROI
• Track, report, and analyze website analytics
• Optimize copy and landing pages for search engine marketing
• Perform ongoing keyword discovery, and optimization
• Research and implement search engine optimization recommendations
• Research and analyze competitors' websites
• Develop and implement link building strategy
• Work with the development team to ensure SEO best practices are properly implemented on newly developed code
• Work with content and marketing teams to drive SEO in content creation and content programming
• Recommend changes to website architecture, content, linking and other factors to improve SEO positions for target keywords.
Requirements And Skills:
• Proven SEO experience
• SEM knowledge is a plus
• Solid understanding conversion, and online customer acquisition
• In-depth experience with website analytics tools (e.g, Google Analytics, Data Studio, Search Console etc.)
• Experience with A/B and multivariate experiments
• Working basic knowledge of HTML, CSS, and JavaScript development and constraints
• Knowledge of ranking factors and search engine algorithms
• Up-to-date with the latest trends and best practices in SEO and SEM
Diğer İlanlar